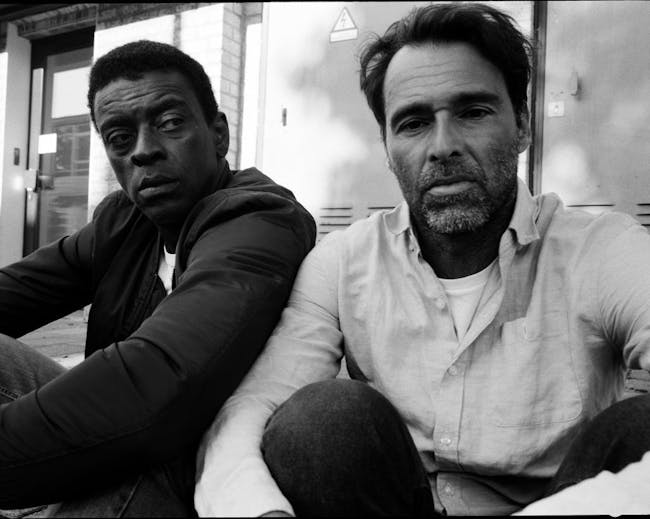 The UC Theatre Presents: Seu Jorge on Sunday, January 19th 2020
ABOUT SEU JORGE
Brazilian singer-songwriter/actor Seu Jorge became an international star after his performance as Knockout Ned in the Oscar-nominated City of God and his work in the Wes Anderson film The Life Aquatic With Steve Zissou in 2004 which gave the world a fresh and emotive baritone repertoire of David Bowie's greatest hits. Jorge's active musical career integrates stylings of reggae, pop, electronic, and jazz into his own music and is credited with reinvigorating Brazil's modern samba scene. Joined by special guests Seu Jorge performs his famed covers, originals, and new music withBrazilian guitarist Rogê from their upcoming release on Night Dreamer records.
Downtown Berkeley is easily accessible by all modes of transportation including BART, bus, bicycle, and automobile.
PARKING:
Center Street Garage
Golden Bear Parking Lot
BART:
The Downtown Berkeley BART Station is located in downtown Berkeley on Shattuck Ave. between Center St. and Allston Way. BART serves San Francisco/Colma, SFO/Milbrae, Fremont , Richmond , Dublin / Pleasanton , and Pittsburg/Bay Point.
AC TRANSIT:
AC Transit serves the downtown with numerous bus lines and the UC Campus Shuttle circles the campus every 12 to 30 minutes during peak hours. More than 2,500 parking spaces are available on the street and in parking garages and lots throughout the downtown.

Venue Information:
The UC Theatre Taube Family Music Hall
2036 University Avenue
Berkeley, CA, 94704