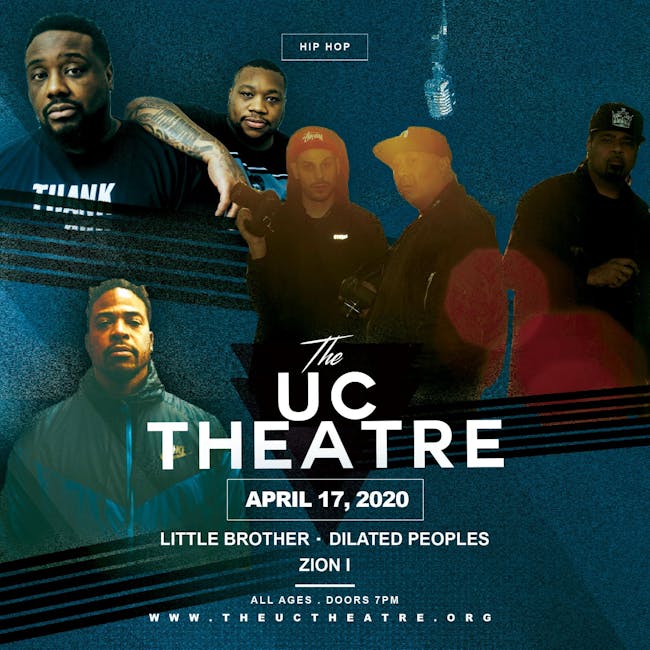 The UC Theatre Presents: Little Brother & Dilated Peoples with Zion I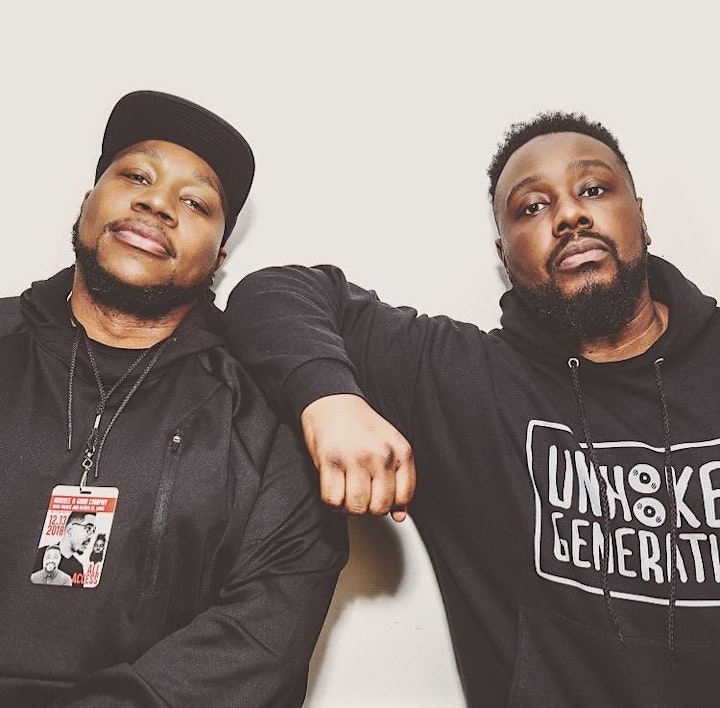 ABOUT LITTLE BROTHER
Part of the new millennium resurgence of alternative rap, Little Brother drew from atypical inspirations for a Southern act: classic Native Tongues outfits like De La Soul and A Tribe Called Quest, as well as later torchbearers like the Roots and Black Star. MCs Phonte and Big Pooh swapped rhymes with an easy chemistry, supported by DJ/producer 9th Wonder, a sampling technician who quickly established himself as a worthy heir to production wizards like DJ Premier and Pete Rock. Commercially, the group peaked with the Top 20 R&B/hip-hop albums The Minstrel Show (2005) and Getback (2007). 9th Wonder departed between those two LPs, and Phonte and Big Pooh likewise opted to concentrate on other collaborative and solo pursuits after the release of Leftback (2010). After the trio reunited for a surprise live performance in 2018, Phonte and Pooh fully reactivated Little Brother with May the Lord Watch (2019).
Little Brother formed at North Carolina Central University, located in Durham. Phonte (born Phonte Lyshod Coleman), Big Pooh (born Thomas Jones), and 9th Wonder (born Patrick Denard Douthit) had known each other since 1998, when they performed in a local hip-hop outfit called the Organization. After that group's dissolution in 2000, they anchored a 12-member crew dubbed the Justus League. The trio worked together off and on in varying combinations until they officially teamed up as Little Brother in August 2001, adopting the name as a humble nod to their influences. Their first recording together was "Speed," a playful, down-to-earth look at the pressures of holding a day job while trying to make it in the music business. It set the tone for much of their early material. Over the next few months, they developed enough of a repertoire to start performing live around the area and quickly earned a following.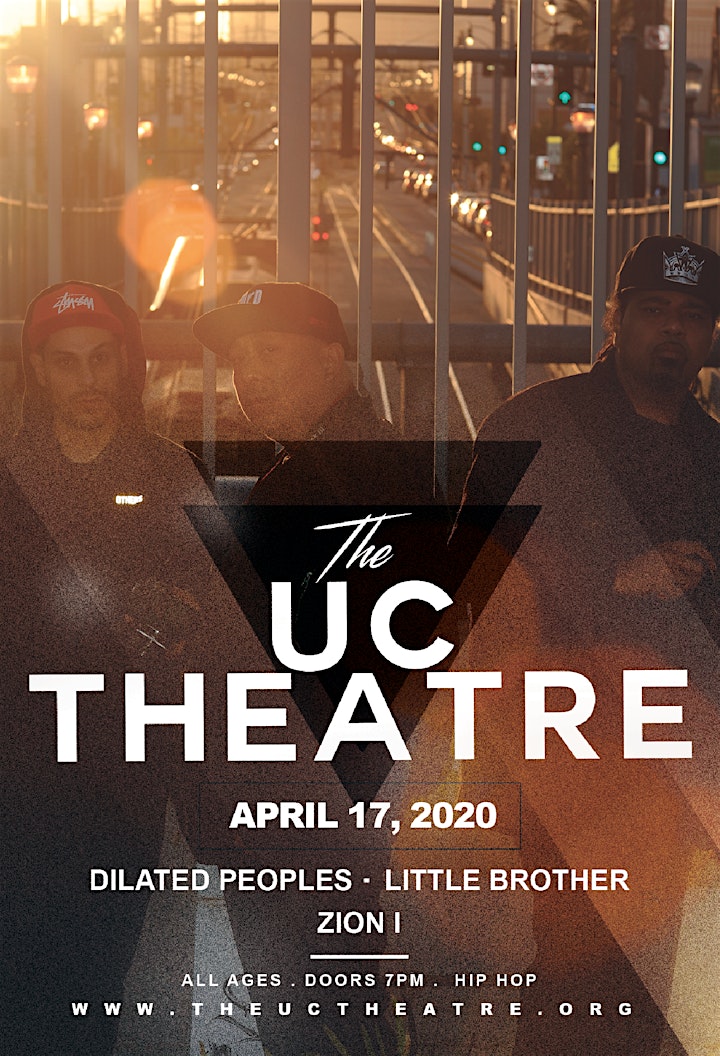 ABOUT DILATED PEOPLES
They have released four acclaimed albums, toured extensively and enjoyed sustained success as solo artists. Now, after an eight-year hiatus, Dilated Peoples returns with Directors Of Photography, the group's remarkable debut album under the Expansion Team/Rhymesayers Entertainment banner. Evidence, Rakaa (Iriscience) and DJ Babu's new collection demonstrates each member's individual strengths and shows that the crew's chemistry has only improved. They have indeed graduated to another level of skill and proficiency.
"It's how we see the world, how we see each other," Evidence says. "In film, the Director of Photography is the one who's selecting the shots, framing it. The same thing with us. We might not be making the beat, but we're selecting tracks that we want to use, doing the mix, talking with the producer. We're very much the selectors of everything we do."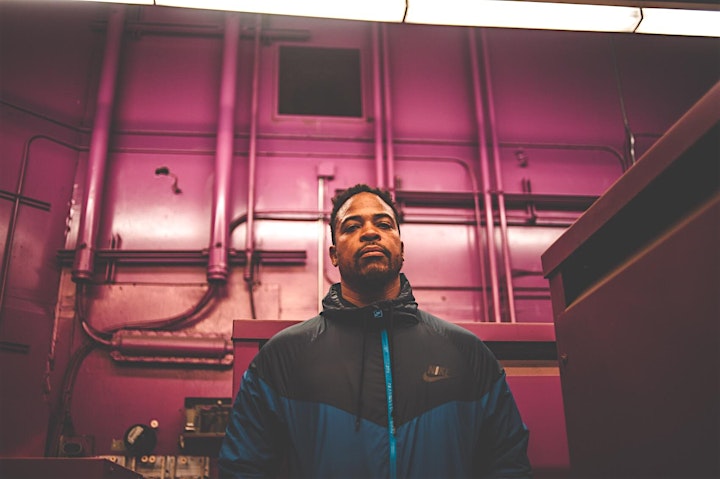 ABOUT ZION I
With more than two-dozen albums, mixtapes, EPs and vibrant collaborations, the Oakland based MC/Producer Zion I (a.k.a. Zumbi) is in the top echelon, as far as conscious party-rocking hip-hop. After years of collaboration with producer Amp Live and DJ K-Genius and other notables, the Oakland-based rapper/songwriter has evolved as an independent touring artist.

His progressive stay-true-to-the-core lyricism is uniquely embraced across all genres of music and his collaborations, with some of the greatest in the industry, is an evolutionary norm for Zion I. From the reggae-rock giants Rebelution, to EDM DJ extraordinaire, Bassnectar, to hip-hop nostalgia Too Short, along with Devin The Dude and The Roots MC, Black Thought, to heavy hitting rockers Linkin Park and alternative rock/reggae-rapper Matisyahu, Zion I continues to impress with soulful goods.

As an MC, Zion I emulates the purest form of hip-hop, bringing forth a socially conscious lyrical deliverance and high energy party-rockin live show that captivates his audience, making him a festival fan-favorite from coast to coast. The international touring artist has performed at some of the most reputable music festivals across the globe. Some of the more notable festivals include: Coachella, Rock the Bells, Treasure Island Music Festival, Lightning In A Bottle, Outside Lands, California Roots Music and Arts Festival, Hangout Music Festival, Splash Fest (Germany), HipHop Kemp (Czech Republic), Rifflandia (British Columbia), Sonic Bloom, Paid Dues, Snow Globe and most recently the urban lifestyle music and arts festival, Bay Area Vibez with Bassnectar, Nas and Damian Marley. Zion I toured the summer 2016 with Slightly Stoopid, SOJA, The Grouch and Eligh on The Return Of The Redeye tour.

Venue Information:
The UC Theatre Taube Family Music Hall
2036 University Avenue
Berkeley, CA, 94704