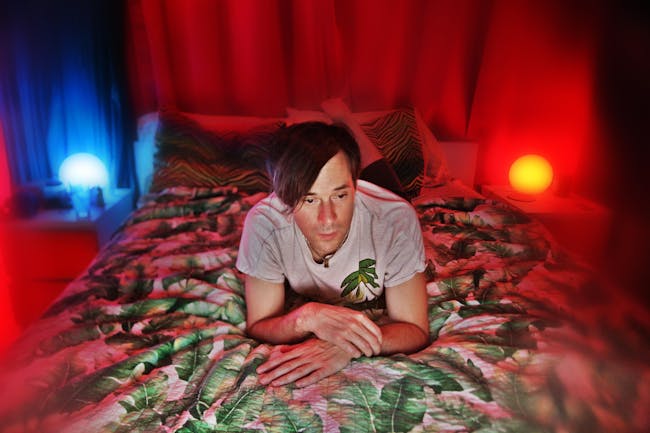 The UC Theatre Presents: of Montreal on Saturday, April 4th
ABOUT OF MONTREAL
Kevin and Christina make out in a car at the airport, flipping off the police officer that tells them to keep moving. Kevin and Christina discuss taking ecstasy as couple's therapy. Kevin and Christina break down and then reconnect. The new love we heard about on the last of Montreal record, White is Relic/Irrealis Mood, is settling. If that was the falling-in-love record, then this is the staying-in-love record. That was the easy part; this is the interesting part, the challenging part, the next chapter of Kevin Barnes' autobiographical album streak, UR FUN.
The public diary that started with of Montreal's classic album Hissing Fauna, Are You The Destroyer? has continued into a growing string of increasingly personal works. On UR FUN, Barnes is more candid than ever, presenting ten concise electro-pop songs that expose the depths of his current life, his private thoughts—both optimistic and brooding—and his passionate relationship with songwriter Christina Schnieder of Locate S,1. This ramped-up vulnerability has inspired Barnes to strip his stage persona of costumes and drag, just appearing as himself on recent tours for the first time in many years.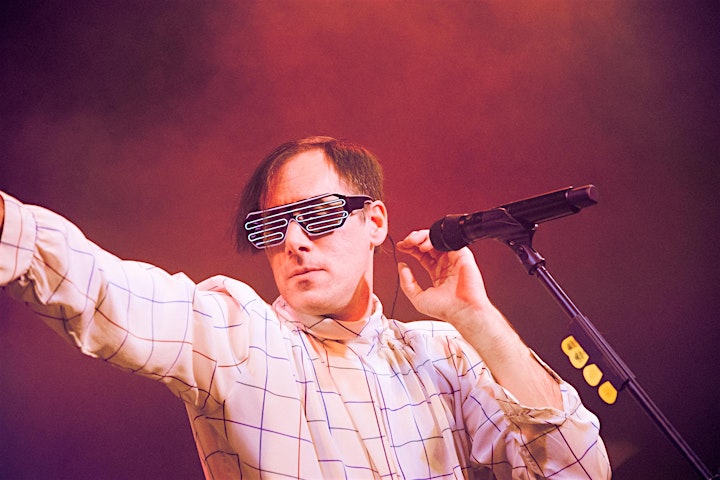 Downtown Berkeley is easily accessible by all modes of transportation including BART, bus, bicycle, and automobile.
PARKING:
Center Street Garage
Golden Bear Parking Lot
BART:
The Downtown Berkeley BART Station is located in downtown Berkeley on Shattuck Ave. between Center St. and Allston Way. BART serves San Francisco/Colma, SFO/Milbrae, Fremont , Richmond , Dublin / Pleasanton , and Pittsburg/Bay Point.
AC TRANSIT:
AC Transit serves the downtown with numerous bus lines and the UC Campus Shuttle circles the campus every 12 to 30 minutes during peak hours. More than 2,500 parking spaces are available on the street and in parking garages and lots throughout the downtown.

Venue Information:
The UC Theatre Taube Family Music Hall
2036 University Avenue
Berkeley, CA, 94704