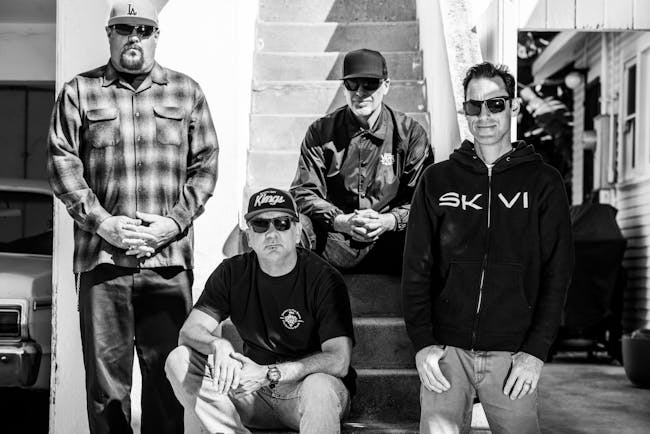 The UC Theatre Presents: Pennywise with Adolescents, Guttermouth, Slaughterhouse on Friday, January 17th
ABOUT PENNYWISE
Pennywise possess the power to merge the subversive with the celebratory. Each Pennywise record is chock full of fast-paced anthems expertly engineered to inspire radical change, personal empowerment, relentless hijinks, and reckless fast times. On paper it may read like a mess of contradictions, but on record, it sounds like California.
At this point, three decades since the band's DIY beginnings, Pennywise classics like "Same Old Story," "Fuck Authority," "Alien," "Homesick," and "Bro Hymn" are as fundamental to punk rock and hardcore as stage dives and guitars.
The combustible chemistry between the diverse creative personalities within Pennywise delivers some the culture's strongest songs, obliterating the boring sameness of easygoing attitudes with a push-and-pull process that hammers the strongest songwriting and performances from each individual into a remarkable cohesive whole.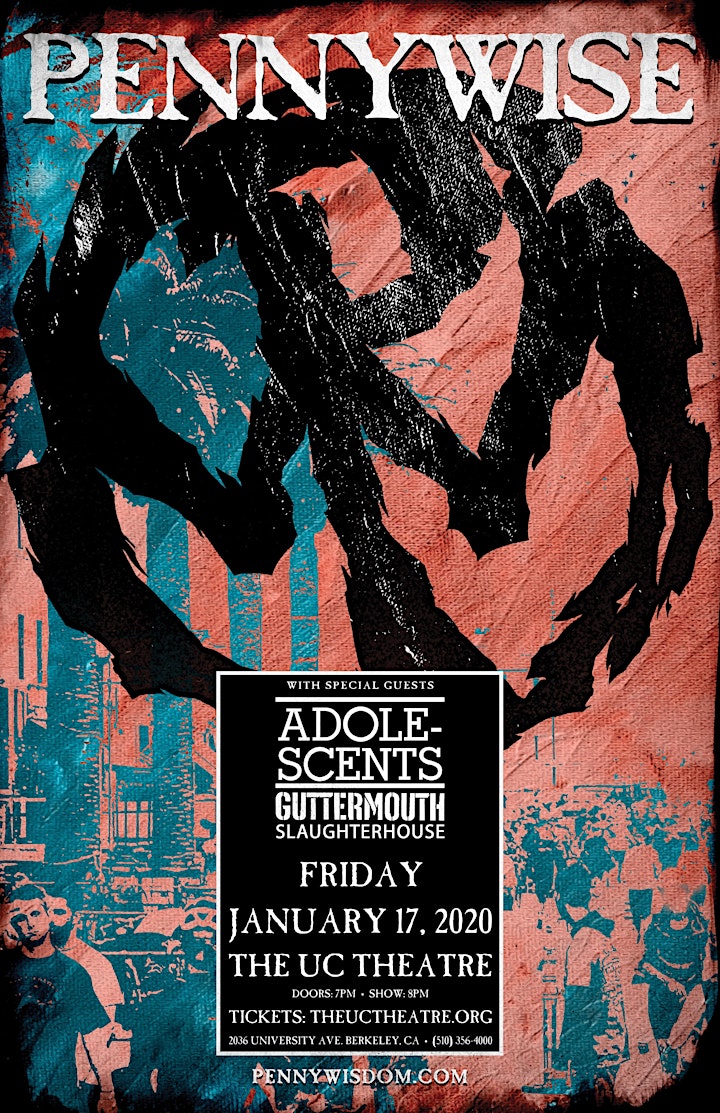 Downtown Berkeley is easily accessible by all modes of transportation including BART, bus, bicycle, and automobile.
PARKING:
Center Street Garage
Golden Bear Parking Lot
BART:
The Downtown Berkeley BART Station is located in downtown Berkeley on Shattuck Ave. between Center St. and Allston Way. BART serves San Francisco/Colma, SFO/Milbrae, Fremont , Richmond , Dublin / Pleasanton , and Pittsburg/Bay Point.
AC TRANSIT:
AC Transit serves the downtown with numerous bus lines and the UC Campus Shuttle circles the campus every 12 to 30 minutes during peak hours. More than 2,500 parking spaces are available on the street and in parking garages and lots throughout the downtown.

Venue Information:
The UC Theatre Taube Family Music Hall
2036 University Avenue
Berkeley, CA, 94704