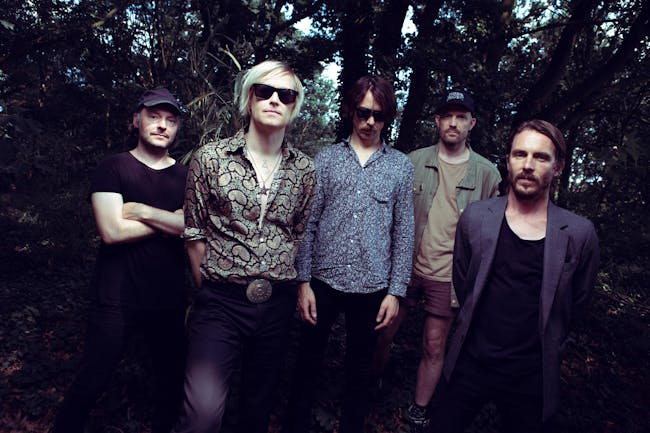 The UC Theatre Presents: Refused with Metz, Youth Code
REFUSED
The members of Refused were all active in different bands in the early nineties, aware of each other, playing shows together but separated by the unshakeable apartheid of underground music. A small towns subcultural cliques are not to be trifled with: since there's no actual subculture the cliques are all people have. The town in question, Umeå, lies in the north of Sweden which means it has four types of winter in a row and is not technically fit for human habitation. It was settled once upon a time out of dire need and growing up there you would start a band simply to approximate a dignified existence, lighting a beacon in a peripheral, sub and pop-culturally impoverished and literally dark part of the world. Though for any kind of artisan it was in no way a limitation since there were no distractions from getting good at whatever it was you chose to do.
Back in the winter of 91/92, David, previously quarantined within the miniscule Death metal faction of the scene, and Dennis, 3 years David's senior and already a local punk icon, chose to form Refused after spending the first 6 months of their friendship experimenting with different genres on a bunch of four-track demos that they maintain will never see the light of day. Their other bands were already in varying stages of disintegration and as their manic energies collided within this new constellation the resulting cassette demo made a noise loud enough to start a chain reaction that in some sense carries on to this day.
Thereafter they basically just did what bands do: got better and better, added talent (Kristofer Steen most notably), toured a lot, put out ok to good records, midwifed a youth culture, inspired youths within said culture to destroy property, had their phones tapped by the secret police, evolved musically at a blinding speed, began disagreeing regarding the bands essence, made one great record and then broke up smack dab in the middle of a 1998 US tour.
Now, the events contained in those last two paragraphs have been mythologized and the resulting myths have passed through a 20 year-long game of telephone and ended up in that truth-adjacent phenomenon we call music history. This is neither the place nor the time to discredit a good yarn but let's just say that we, as a species, have a tendency to disproportionally favor the type of stories that have people acting in a way that mirror the ideals and behaviors we ourselves aspire to most fervently, and leave it at that. The bands abrupt demise generated a bunch of unanswered questions and one strangely evasive attack-is-the-best-defense type statement in the hyperbolic "Refused are fucking dead"-manifesto. Literally accurate in its representation of the factors that precipitated the bands collapse or not, it's at least not boring (it makes the most sense when looked at as a decoy, like in movies where bandits use raw meat to distract a terrifying watchdog).
This stunt was followed by 14 years of silence in which time the members of the band truly did all manner of things (people in bands are rarely the lethargic type) before reconvening for a triumphant comeback tour in 2012, to great jollification among its constantly proliferating fanbase. They enjoyed being back together so much that they decided to stay an active band, a surprise even to themselves since they'd had quite a thin time of it prior to their hiatus.
They say ruins are the triumph of oxygen and time, and time had definitely not treated all parts of the Refused machine with the same care, but after some fine-tuning they were able to set about re-configuring their artistic objective. The record that emerged in the process was called Freedom, an ambitious, adventurous and cerebral foray into the peripheries of post-hardcore, metal, hard rock and even, in finishing "Useless Europeans", some sort of industrial sludge rock. What it wasn't was a genre-faithful diehard-fan-appeasing record. Some old writer said: "It's better to die than live mechanically a life that is a repetition of repetitions" and I think it's safe to say that David Sandström, Dennis Lyxzén, Kristofer Steen, Magnus Flagge and Mattias Bärjed live their lives and make their music in accordance with this dictum.
So is there a point to all this rambling? The answer is no. But if you've made it this far I guess you deserve some sort of pay off, so here's a joke by the great Norm Macdonald:
"I wouldn't call myself a fan of Steampunk. But I will say, it is the healthiest way to prepare punk."
Refused have a new record coming out in October called "War music" and it's absolutely brilliant. Thank you for your patience.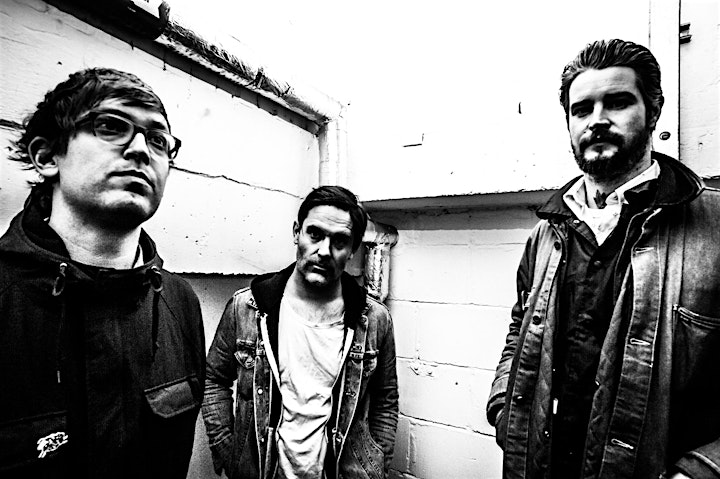 METZ
METZ, our own widely-adored and delightfully noisy 3-piece punk band from Toronto (ON, CANADA), have been laying waste to stages around the globe for over 10 years. During that tumultuous chunk of time METZ, comprised of Alex Edkins, Hayden Menzies, and Chris Slorach, have cemented their reputation as one of the planet's most exhilarating live acts and trusted providers of bombastic outsider rock.
Along the way, they've earned enthusiastic support from The New Yorker, Mojo, NPR, The New York Times, KEXP, Pitchfork, Stereogum, The AV Club, Q, Uncut, Exclaim, and a bunch of others .
Referring to the trio's tireless tour regime and unquenchable thirst to bring their music to the people, John Reis (Hot Snakes, RFTC, Drive Like Jehu) once said, "your ambition is really unflattering, chill out." They did not listen. Instead, their love of the road and passion to create uncompromising and challenging music remains unwavering and has only grown over time.
Their recorded output to date, a cornucopia of pop-inflected noise punk and damaged fuzz anthems, includes 3 critically-acclaimed LPs with Sub Pop, as well as a plethora of limited-edition releases, collaborations, covers, and rarities.
Which brings us to Automat…
Automat is a collection of METZ non-album singles, B-sides, and rarities dating back to 2009, available on LP for the first time, and including the band's long out-of-print early (pre-Sub Pop) recordings. And Automat is a chronological trip through the lesser known material of METZ.
Included here are the band's first three 7" singles, recorded 2009-2010 and originally released by We Are Busy Bodies Records; a demo version of "Wet Blanket," the explosive single from 2012's METZ; two tracks from the limited-edition bonus single that accompanied preorders of METZ; "Can't Understand," originally released in 2013 by [adult swim]; and both tracks from the band's 2015 single on Three One G.
Consumers of the vinyl format of Automat will be rewarded with a bonus single that includes three additional tracks: a cover of Sparklehorse's "Pig," from a very limited 2012 Record Store Day split single originally released by Toronto's Sonic Boom record shop; "I'm a Bug," a cover of The Urinals' art-punk classic, originally released on YouTube (not an actual record label) in 2014; and METZ's previously unreleased rendition of Gary Numan's "M.E."
All tracks on Automat have been lovingly remastered for maximum soundiness by Matthew Barnhart at Chicago Mastering Service.
METZ are currently hard at work on their 4th full-length LP which will be released on Sub Pop when we are all damn good and ready.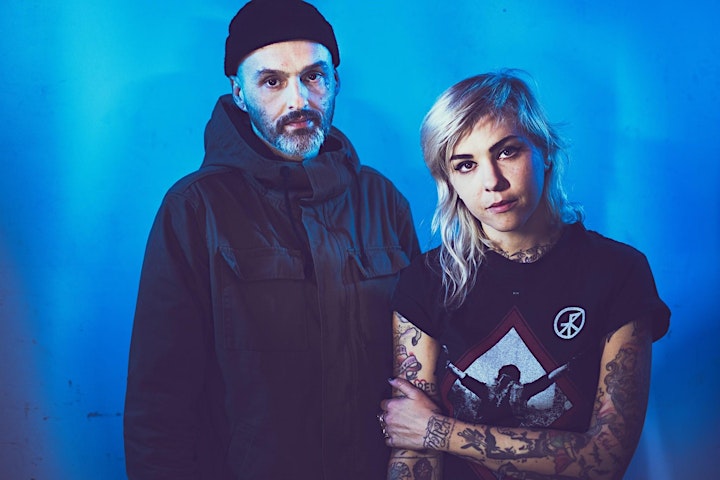 YOUTH CODE
Los Angeles duo Youth Code are raw, punishing, industrious electronics built from the seeds of hardcore and early Wax Trax. Ryan William George and Sara Taylor blend chaos with catchy dance undertones to create a sonic fury paralleled to none. Formed in 2012, using all hardware to perform, Youth Code have already proven their path with being the first band outside of Psychic TV to be put out by PTV's own label " Angry Love Productions " as well as a full length LP on the flawless Dais Records roster.
Downtown Berkeley is easily accessible by all modes of transportation including BART, bus, bicycle, and automobile.
PARKING:
Center Street Garage
Golden Bear Parking Lot
BART:
The Downtown Berkeley BART Station is located in downtown Berkeley on Shattuck Ave. between Center St. and Allston Way. BART serves San Francisco/Colma, SFO/Milbrae, Fremont , Richmond , Dublin / Pleasanton , and Pittsburg/Bay Point.
AC TRANSIT:
AC Transit serves the downtown with numerous bus lines and the UC Campus Shuttle circles the campus every 12 to 30 minutes during peak hours. More than 2,500 parking spaces are available on the street and in parking garages and lots throughout the downtown.

Venue Information:
The UC Theatre Taube Family Music Hall
2036 University Avenue
Berkeley, CA, 94704